"Made me laugh out loud, very relatable!" – Sarah Burns MBE, Chair, Smart Works Reading
Toni has authored four books and is currently working on her fifth. You can read extracts, and buy copies, via the links below.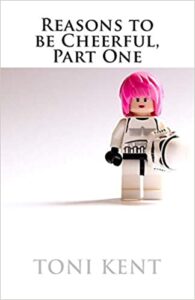 Reasons to be Cheerful, Part One, charts Toni's journey from stressed out 'executive' to freelancer using topics including why Facebook is a pet-lovers paradise, the perils of control underwear and the horror of pretending to be a uterus during a particularly earnest NCT meeting. If you've ever fallen over at a wedding, accidentally set fire to your kitchen, or paused Sunday lunch to wipe a smelly bottom then returned to eating without batting an eyelid, this book is for you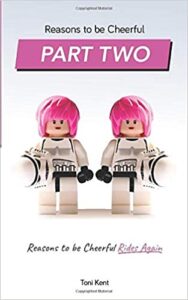 In Reasons to be Cheerful Rides Again, Toni gets back in the saddle to discuss parenting, technology and enjoying mid-life without having a crisis (she is blatantly having a crisis). Find out how it feels to start performing stand up aged 40, discover why 'The Body' is a fashion item that needs to be consigned to the '90s and experience the joy and pain of camping without putting up a tent.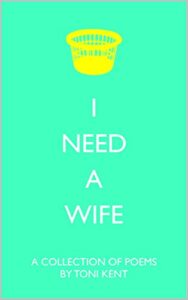 Need a Wife is a collection of poems on the important things in life: tights that do not fit properly, why there can be no love when it comes to sharing a duvet and the particular agony that is riding a tandem. Forming the basis of her early stand up routines, Toni's 'I Need a Wife' performances have become extremely popular with WI audiences.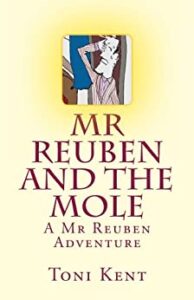 What happens when a gang of moles invade your garden three weeks before an important party? Find out when you join Mr Reuben on the first of his adventures in this book for children that has been featured in The Countryman's Weekly.